The trajectory of our company began in 1992, with the founder Rafael Solera Herrera who like many other entrepreneurs and with only one truck, manages to move forward after a great and constant effort, and surviving the             continuous crises, staying in their goals and being faithful to their objectives, reach and make room between the big companies dedicated to the transport sector.
Today TRANSPORTS RAFA SOLERA currently thanks to its proven experience in the sector is a leading company in Spain in the transport of high volume merchandise, and that stands out for its constant growth turning it into a FUTURE company.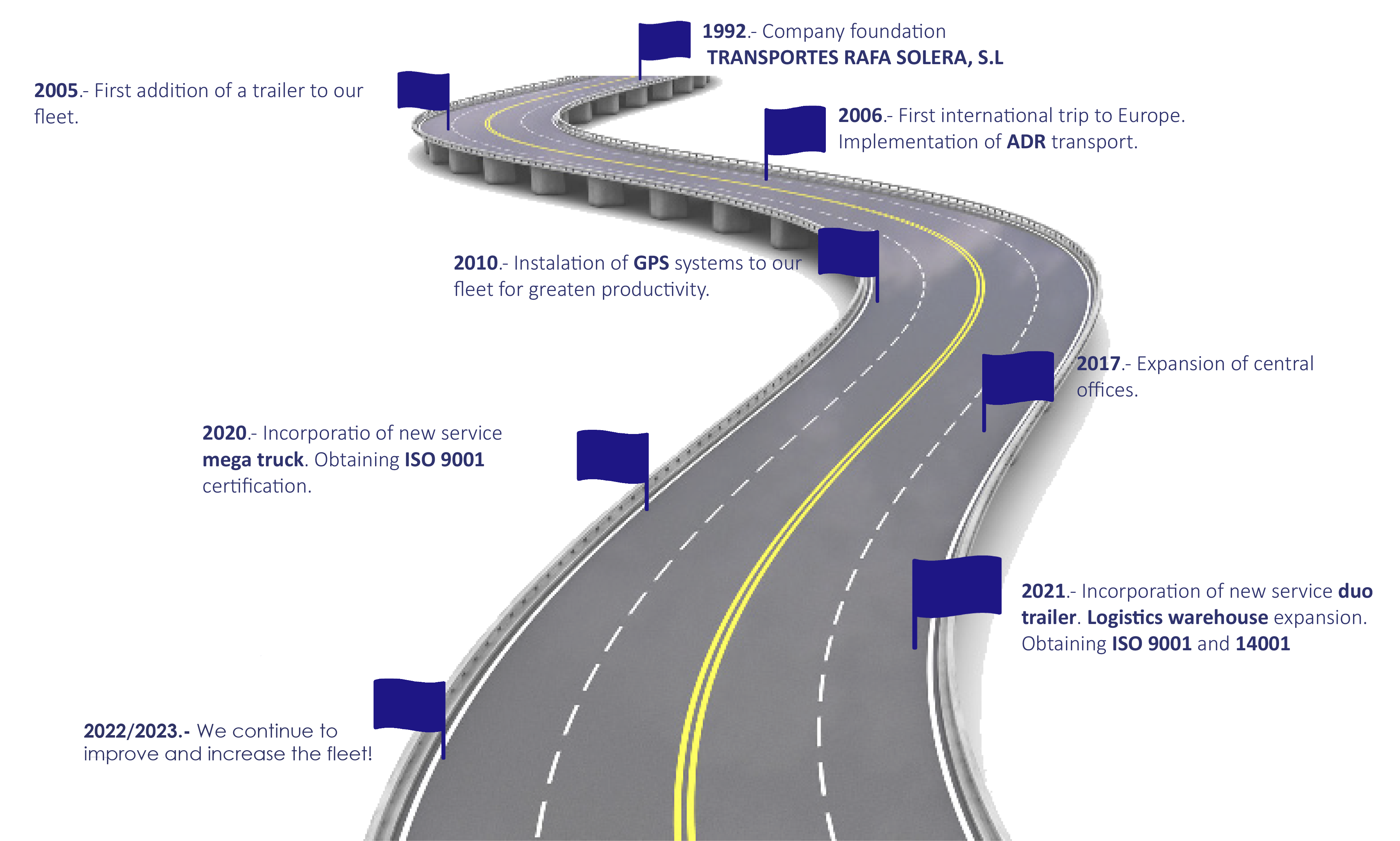 The company has been consolidated by the quality of service to our customers and satisfaction through:
Advice and personalized treatment.
Hiring and organization of national and international land transport from the receipt of your order of loading until the delivery of the goods, always under the supervision of our experienced traffic controllers through direct contact with the drivers.
24 hour service, 365 days a year.
Optimization of the routes of our carriers offering very competitive rates without affecting the quality and guarantee of the service.