''CONFIDENCE AND COMMITMENT CHARACTERIZES US''
Our new facilities located in Picassent (Valencia) have the different necessary departments for the good operation of the company and satisfaction of the clients. We have different departments: the department of traffic, human resources, billing, administration and the management department.
We have an office team made up of four departments: human resources, administration, billing and management, which are responsible for the proper functioning of the company and the satisfaction of our customers using cutting-edge methods to obtain the best results.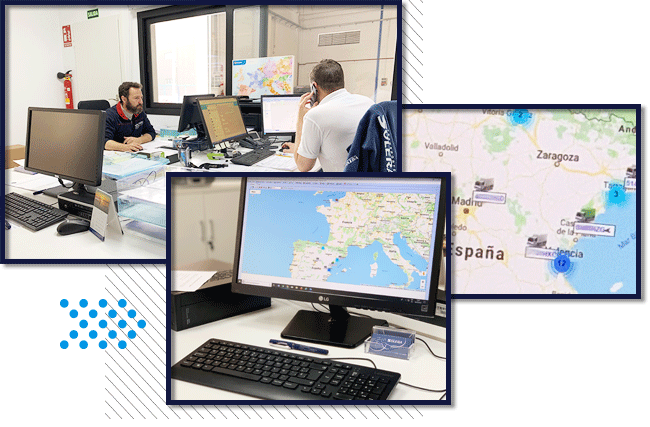 Our traffic department is responsible for the correct operation of our vehicles and address any problem 24 hours a day, 365 days a year. This department has the latest generation tools to control vehicles and solve any problem possible incidence. On the other hand, the merchandise has the corresponding security and distribution, in which the laundry and workshop area is also located.